Broughty Ferry Community Council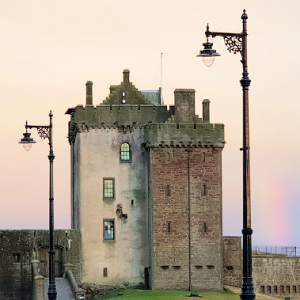 Broughty Ferry Community Council has a long history of service to the people of Broughty Ferry.  The Local Government Scotland Act 1973 set out its objectives in formal terms:  "… the general purpose of a community council shall be to ascertain, co-ordinate and express to the local authorities for its area, and to public authorities, the views of the community which it represents, in relation to matters for which those authorities are responsible, and to take such action in the interests of that community as appears to it to be expedient and practicable."
For 4 decades the Community Council has worked vigorously not only to ascertain the views of residents and follow up on particular matters but also to promote initiatives which can command general support.  We send representatives to the Local Community Planning Partnership, and to its sub-committee the Beach Management Group, and that enables us to make constructive comment on policies and participate in worthwhile implementation.  In addition, we work in partnership on initiatives with other community groups including Broughty Ferry Traders Association, the Broughty Ferry Development Trust local churches and the local branch of Keep Scotland Beautiful. One of these initiatives has involved assisting Broughty Ferry Traders Association the development of the community website, www.cometobroughty.co.uk, which features local news items, and a guide to events happening in and around the Ferry. Local services, businesses and community groups are listed, and the site includes a growing photo gallery showing off some of the best features of the Ferry.
Another initiative recent initiative has been the development, in partnership with the Traders, of a pamphlet incorporating a Heritage Walk and a listing of points on interest in Broughty Ferry. We have also published a booklet entitled The Memory of Broughty Ferry which is a series of essays written to mark the centenary of the annexation by Dundee of the former Burgh in 1913.
Recently the Community Council, along with the West Ferry Action Group, played a crucial role in securing the retention of the boundaries of Ward 8 (The Ferry) in the face of proposals by the Local Government Boundary Commission for Scotland to make alterations which, if implemented would have broken existing community ties.
Meetings
Broughty Ferry Community Council exists to reflect the views of the community and to promote the interests of Broughty Ferry as a whole.  Why not come along to one of our monthly meetings, learn more about what we are about and perhaps even think about joining us as an active member?  You will be made very welcome. We normally meet at 7.00pm on the first Tuesday of every month (with the exception of August) in Broughty Ferry Library. You can find our current calendar of meeting dates for the main Community Council as well as the other sub groups, plus agendas and minutes on our Meetings page.
Some idea of the range of subjects dealt with at our meetings can be gathered from some of the items normally included on our Agenda: an invited speaker on a matter of local concern; a matter on which the Community Council wishes to establish its policy; planning matters; police matters; and concerns raised by the pupils of Grove Academy.
Our 4 elected members from Ward 8 are regular attenders and they keep us up to date with matters relevant to Broughty Ferry.  There is time given for Broughty Ferry residents, including the Community Councillors themselves, to voice their opinions and concerns and suggest ways in which these might be dealt with the support of the Community Council. Of particular importance, the Community Council has a statutory right to be consulted on local planning issues and it is Government policy that it is kept  fully informed about local licensing issues.
Councillors
CHAIR
NEIL COONEY
VICE CHAIR
ANNA ROBB
SECRETARY
JAMES DOIG
TREASURER
DAVID A EASSON
PLANNING SECRETARY
JOHN WATSON OBE
LICENSING SECRETARY
STAN NUTT
PUBLIC RELATIONS SECRETARY
VACANT
MINUTE SECRETARY
JAMES DOIG
 BEACH MANAGEMENT REP
FIONA POTTON
 LOCAL PLANNING P'SHIP REP
CHARLIE DELANEY & DAVID EASSON
ORDINARY MEMBERS
TARA JAVED
CHRIS JOHNSON
NORMA MCGOVERN
DOUG MCLAREN
ISABEL MCLEAN
DOREEN PHILIPS
To contact the community councillors please email info@broughtyferrycommunitycouncil.org