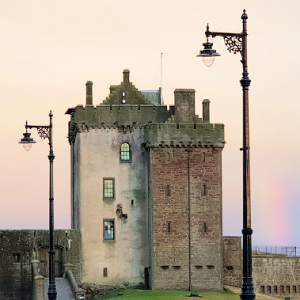 Broughty Ferry Community Council has a long history of service to the people of Broughty Ferry.  The Local Government Scotland Act 1973 set out its objectives in formal terms:  "… the general purpose of a community council shall be to ascertain, co-ordinate and express to the local authorities for its area, and to public authorities, the views of the community which it represents, in relation to matters for which those authorities are responsible, and to take such action in the interests of that community as appears to it to be expedient and practicable."
For 4 decades the Community Council has worked vigorously not only to ascertain the views of residents and follow up on particular matters but also to promote initiatives which can command general support.  We send representatives to the Local Community Planning Partnership, and to its sub-committee the Beach Management Group, and that enables us to make constructive comment on policies and participate in worthwhile implementation.  In addition, we work in partnership on initiatives with other community groups including Broughty Ferry Traders Association, the Broughty Ferry Development Trust local churches and the local branch of Keep Scotland Beautiful. One of these initiatives has involved assisting Broughty Ferry Traders Association the development of the community website, www.cometobroughty.co.uk, which features local news items, and a guide to events happening in and around the Ferry. Local services, businesses and community groups are listed, and the site includes a growing photo gallery showing off some of the best features of the Ferry.
Another initiative recent initiative has been the development, in partnership with the Traders, of a pamphlet incorporating a Heritage Walk and a listing of points on interest in Broughty Ferry. We have also published a booklet entitled The Memory of Broughty Ferry which is a series of essays written to mark the centenary of the annexation by Dundee of the former Burgh in 1913.
Recently the Community Council, along with the West Ferry Action Group, played a crucial role in securing the retention of the boundaries of Ward 8 (The Ferry) in the face of proposals by the Local Government Boundary Commission for Scotland to make alterations which, if implemented would have broken existing community ties.